Our Purpose
Education is a key component of the Alzheimer Society's mission to support and improve quality of life for people living with dementia, their families, and their care partners. Dementia Passport is an eLearning program developed to reach a broader audience, bringing education to all people supporting individuals living with dementia. Leading the way in dementia training across the province, Dementia Passport allows individuals to access the modules on any computer, tablet or mobile device.
eLearning Features:
Easy to use
30 minute modules
Interactivity
Videos
Quizzes
Case Studies
Register Today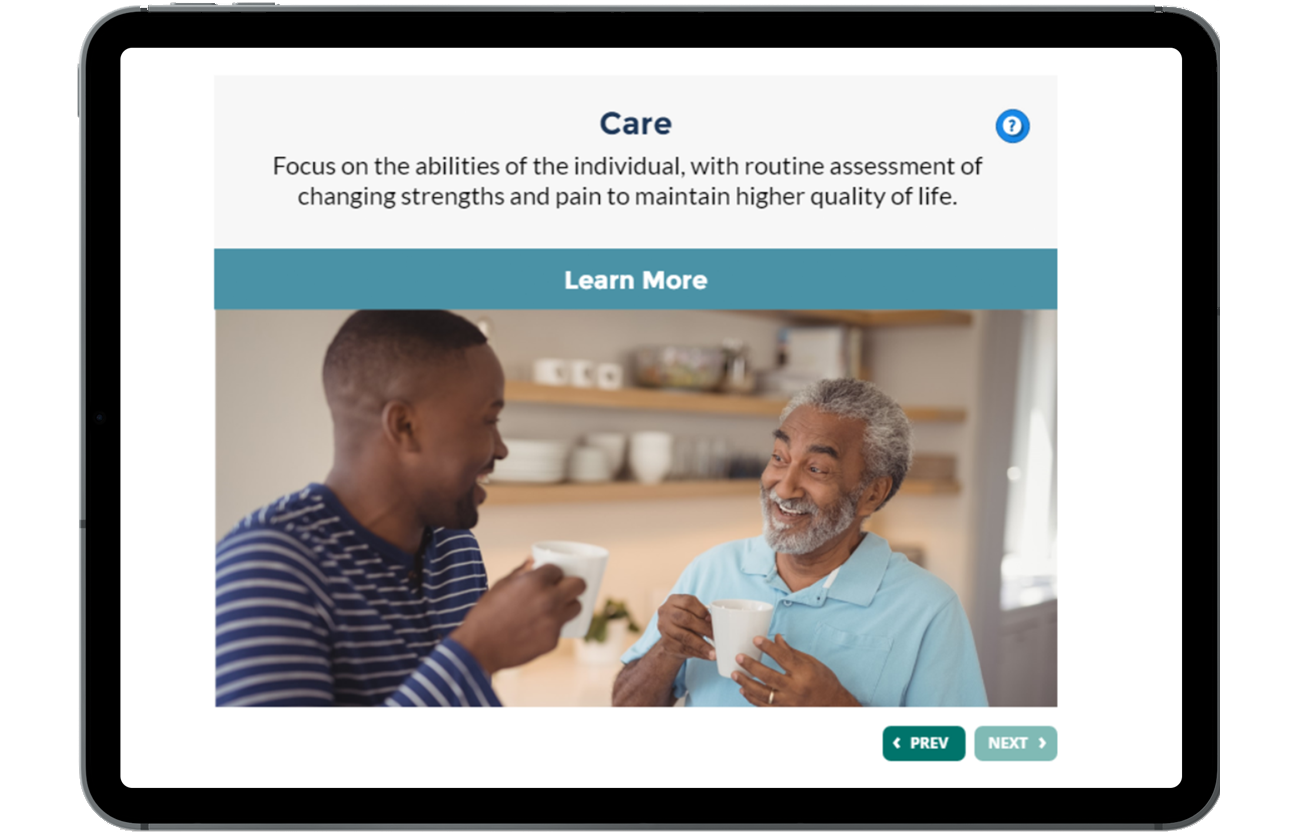 Learning for the Real World
Sharpen your knowledge
Improve client care
Develop your skills
Stay up to date
Improve job performance
Professional development
Access anywhere with internet connection
See All Modules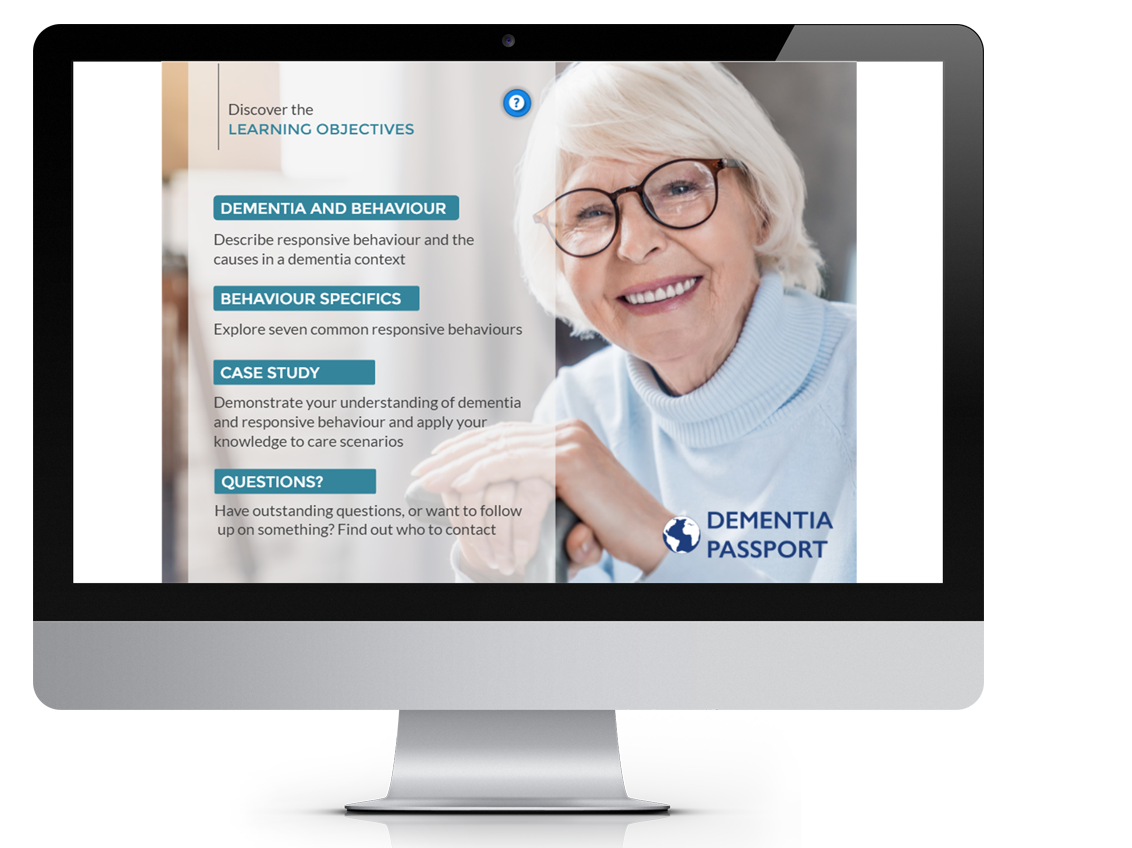 Sectors We Serve
The modules are suitable for anyone providing care to people with dementia. They are beneficial for nurses, personal care attendants, social workers, home care attendants, and non-medical caregivers in-home care, long-term care, hospice, and hospitals.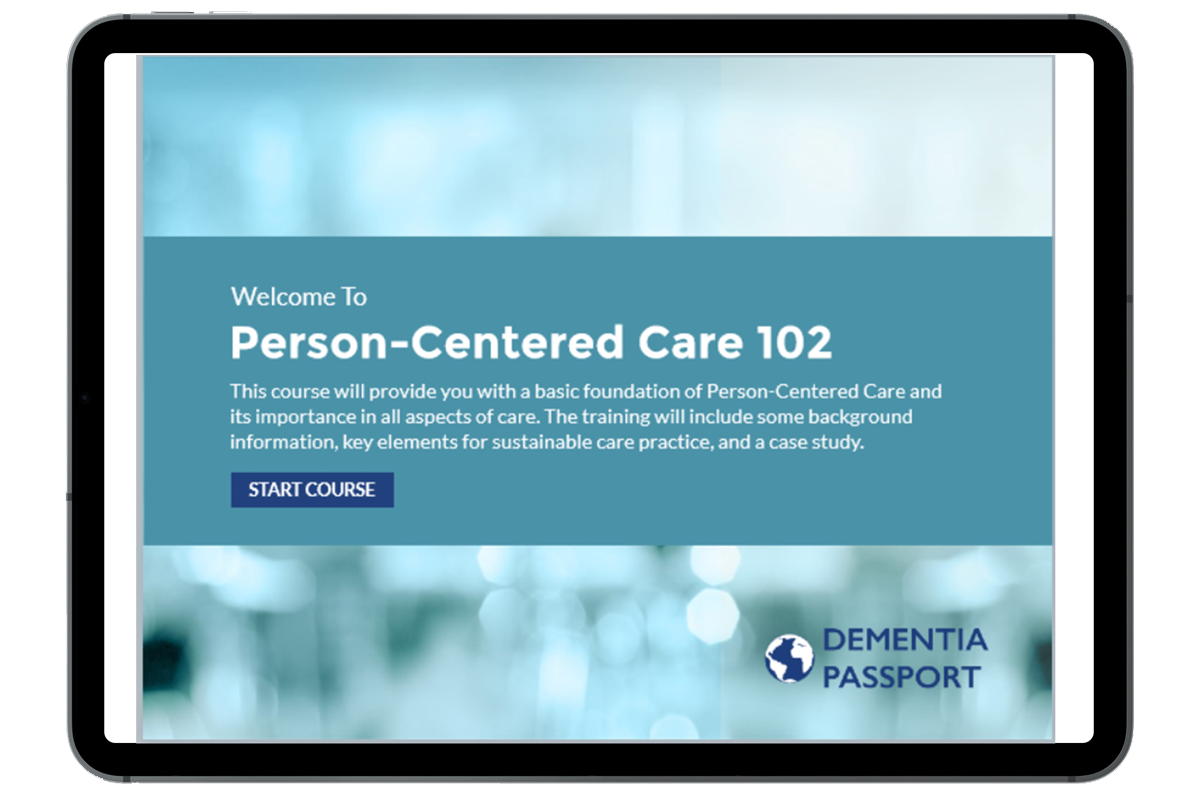 Apply for Free Registration
Through a partnership with the Government of Newfoundland and Labrador, we have a select number of free registrations for Personal Care Homes and Provincial Home Support Programs. Please complete the application and return to info@alzheimernl.ca to determine eligibility.
Application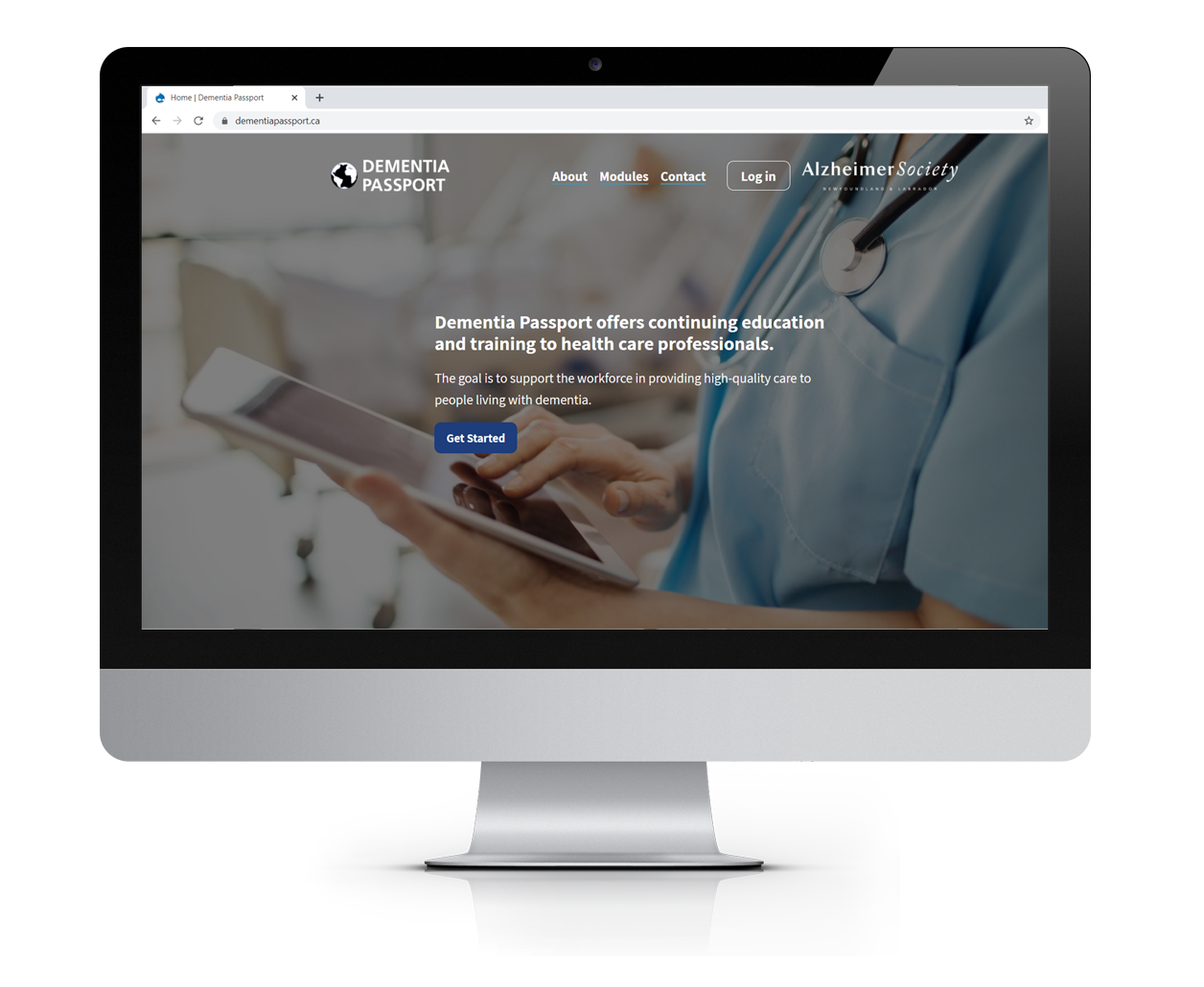 Certification
Are you a health care professional looking to gain educational hours towards your designation? When you purchase and complete a module bundle, you receive a certificate of completion validating two hours of training.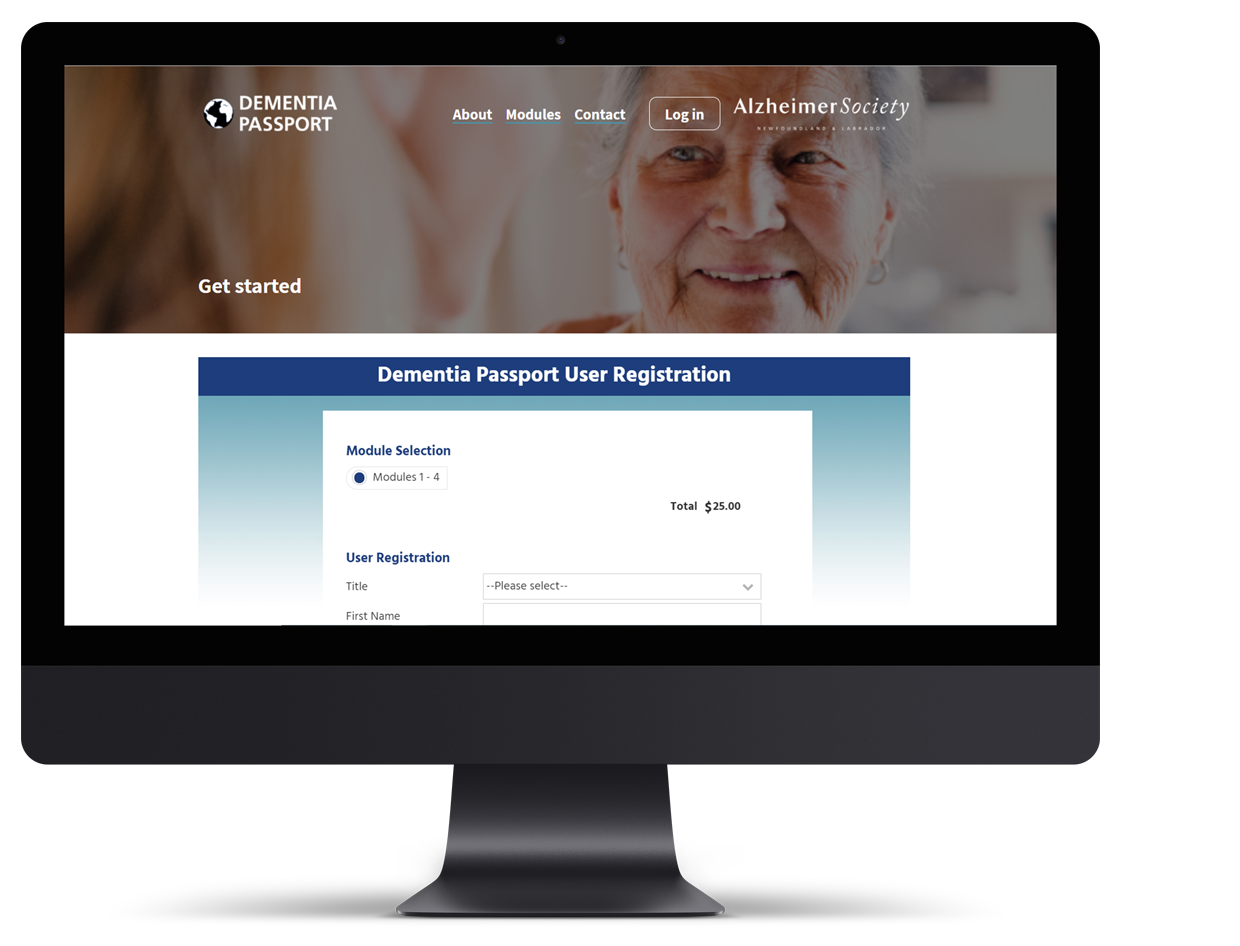 Corporate Benefits
Ensure better client care

Boost employee performance

Safety

Enhance company image

Keep your business growing. We want to support you and your staff in providing the best quality care.
Looking to train your staff? Contact us to find out more.
Contact us